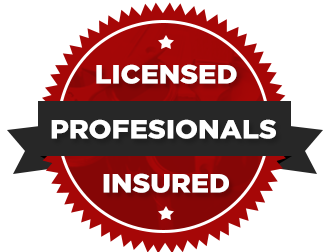 Annual Maintenance Plan
Benefits of the myHandyman2Go wrap-around maintenance plan:
The customer initiates (within 30 days of your anniversary date of signing the contract) the call to schedule your annual appointments for preventative and corrective maintenance.
Maintains Home Value – Halting any deterioration of your home will maintain the value of your home.
Improved Quality of Life – A well maintained home is more energy efficient, less likely to have mold and mildew buildup and less chance to cause illnesses for its inhabitants.
Reduced Cost of Home Repairs – Maintaining is less costly than repairing. Spend $100's now in maintenance or $1000's later.
TERMS AND CONDITIONS:
Annual Visits – Please call/email to schedule a spring or fall visit. We will complete as much of the maintenance as possible in the scheduled 1 hour visit.
Cost Savings – As a preferred client you will enjoy reduced costs of your home maintenance and will receive special offers throughout the year.
Conditions – The Plan length covers one full yearly cycle.
myHandyman2go peace of mind checkup: We inspect all major systems: plumbing, HVAC, electrical and check for fire safety issues.
COMMON MAINTENANCE TASKS:
Spring Maintenance
Repair Decks, Stoops and Pergolas
Repair Screens
Gutter Repair & Cleaning
Inspect/check Sump Pump
Vacuum Refrigerator Coils
Adjust & Lube Exterior Doors & Locks
Check Yard Lighting
Window A/C Installation
Power Wash Exterior
Lubricate garage door
Sliding door lube/adjust
Fence & gate repair & adjustment
Siding & trim caulk and repair
Fall Maintenance
Weather Strip Doors & Windows
Power Wash & Seal Decks
Install Insulation
Caulk Windows and doors
Gutter Repair & Cleaning
Turn off/cover Ext. Faucets
Put-up Lawn Furniture & Grill
Replace Light Bulbs
Tighten Knobs & Hinges
Yard Cleanup
Safety
Install Anti-intrusion devices
Install Emergency escape ladder
Check Fire Extinguishers
New Smoke Detector Batteries
Install handicap accessories
Test Electrical Safety devices
Clean Dryer vent
General Maintenance
Bulbs/Smoke/CO Detectors
Fixture Replacement
Move Furniture
Minor wall/ceiling repairs
Touch up paint
Carpentry
Drain/clean water heater
Change furnace filters
Whole House Inspection
Caulk in bathroom/kitchen
Plumbing fixture check
Secure wood trim